Beer, Bier, Birra
Put simply, there are only two types of beer in the world – Ales and Lagers. Ales have a long history dating back thousands of years, whereas Lagers have only come on the scene in the last few hundred years. The main difference between Ales and Lagers is the yeast used during the brewing process and the temperature at which fermentation is carried out.
Ales are warm-fermented and are made using yeast that rises to the top of the brew during the fermentation process. Due to a relatively fast and warm fermentation, ales are generally stronger in flavour and alcohol content than lagers which are cold-fermented using yeast that sinks to the bottom during the fermentation process. It is not uncommon for ales to be served at their cellaring temperature, around 10 degrees Celsius.
Lager comes from a German word meaning 'to store', and unlike ales which can be brewed in seven days, lagers have a much longer fermentation cycle of around four weeks or sometimes even longer. The lagering process generally creates beers which are cleaner, smoother and more mellow in taste than ales, which tend to have a fruitier flavour.
The amount of lager consumed worldwide far outweighs that of ales. However, the sheer explosion of craft breweries both in Australia and around the world is providing consumers with more choice than ever before. Our ethos here at the Brewhouse is to celebrate the art of beer making, and we aim to do this by showcasing craft beer from around Australia and beyond, with a particular focus on beer produced in our local region, including our sister company, Otway Brewing's Delicious line up of Prickly Moses Handcrafted Beers. Our tasting room allows people to sample local beers and talk to our knowledgeable staff about all things beer related. Or if you'd prefer, simply peruse the beer menu and choose something that takes your fancy. We hope you enjoy your Brewhouse experience!
Prickly Moses Mango Guava Sour
Newest Limited Release! This refreshing Berliner Weisse is jam packed with Australian grown Mango and Guava. Wheat and oats give this beer a soft creamy mouthfeel. Soured naturally using Lactobacillus culture and hopped with Citra hops.
Let's get tropical! 3.5% ABV
Prickly Moses Rolling Mist, Hazy IPA
Limited Release! Easy on the bitterness but jam packed with flavour and aroma. The use of Mosiac, Citra and Galaxy hops brings loads of tropical fruit, citrus and pine to the table. Medium bodied with a soft mouthfeel due to the use of unmalted wheat and oats. Flavour dialled up to 11. 6.5% ABV
Prickly Moses Otway Light
This light ale displays all the malted barley flavours and characters of a full bodied, full strength beer. 2.9% ABV
BRONZE Australian International Beer Awards 2021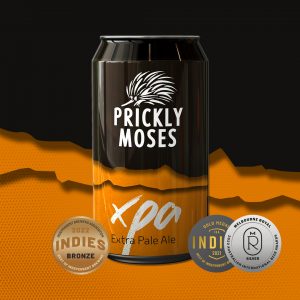 Prickly Moses XPA
Bright and bursting with flavour. This light-bodied refreshing Pale Ale is the liquid embodiment of all things summer. The use of Mosaic and Citra hops gives strong citrus and stone fruit flavours and aromas. It's clean with an assertive bitterness leaving you wanting more. ABV 5.4%
GOLD Indies "Best of Independent Brewing" Awards 2021
SILVER Australian International Beer Awards 2022
BRONZE Indies "Best of Independent Brewing" Awards 2022
Prickly Moses Mid Strength
A crisp, full flavoured, mid-strength beer brewed using clear, fresh rainwater from the Otway rainforest. Light bodied with soft bready notes, low bitterness and a slight floral flavour and aroma. ABV 3.4%
Prickly Moses ChainSAW
This beer is designed to be the perfect cleansing ale. Golden straw in colour, the use of malted wheat imparts a dry finish matched with a clean and distinct hop aroma imparted from the Ella hop variety. 4.8% ABV
BRONZE Australian International Beer Awards 2021
Prickly Moses Otway Pale Ale
A medium bodied ale which is light amber in colour, derived from the use of caramel malts. A refreshing but appetizing beer with toffee and caramel flavours balanced nicely with a blend of traditional English hops for bittering and American hops for aroma. 4.9% ABV
GOLD Indies "Best of Independent Brewing" Awards 2022
Prickly Moses Summer Ale
A refreshing, clean, crisp, golden ale. Hints of tropical pineapple, passionfruit and citrus flavours and the dry finish, makes this the perfect summer ale. 4.5% ABV
Prickly Moses The Raconteur IPA
This beer tells the story of an American India Pale Ale with the main protagonist being hops. North American hops are added throughout the brewing process, giving this beer a very happy ending. 6.4% ABV
BRONZE Indies "Best of Independent Brewing" Awards 2021
Prickly Moses Spotted Ale
This refreshing golden ale with hints of tropical fruit, honey and citrus is made specially to support research and conservation of the endangered Tiger Quoll. 4.5% ABV
Prickly Moses Organic Pilsner
This lager style beer is brewed with the finest organic Pilsner Hops from NZ, and one of the worlds original yeast strains. Pale amber in colour with a clean bitterness. 4.8% ABV
Prickly Moses Red Ale
A medium to full bodied Irish style ale with a light reddish hue.  A malt accented beer which starts with initial malt sweetness and finishes with a dryness from the addition of small quantities of roasted barley. 5.0% ABV
SILVER Australian International Beer Awards 2022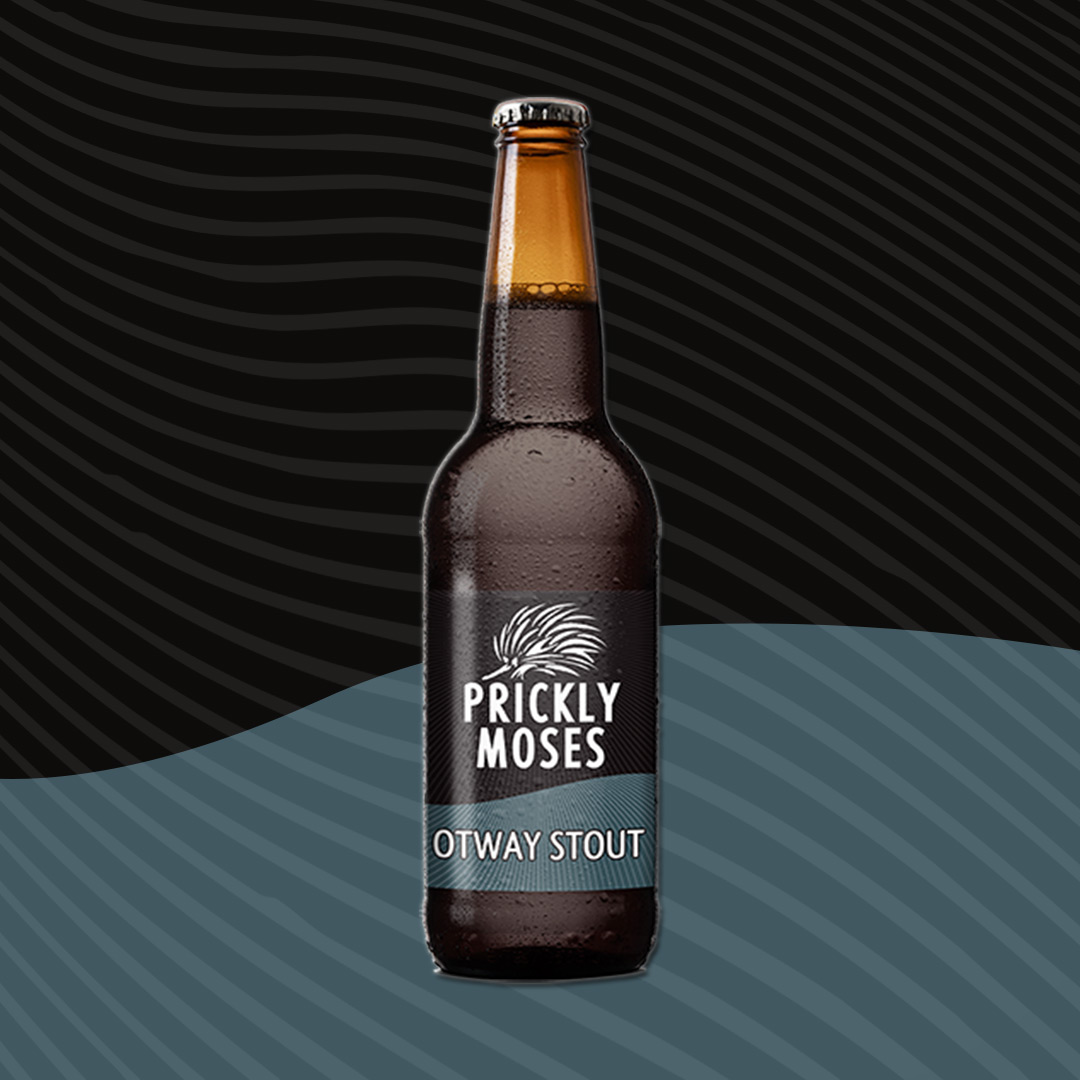 Prickly Moses Otway Stout
A dark, full bodied, dry stout with rich roasted flavours of toffee and caramel with a moderate bitterness makes it a well-balanced, easy drinking stout. 5.0% ABV
Prickly Moses Black Knight Imperial Stout
This beer is bold and jet black in colour. It has a viscous, rich palate, with hints of caramel, mocha and chocolate, and a roasted backbone. 7.8% ABV
GOLD Australian International Beer Awards 2021
BRONZE Australian International Beer Awards 2022
Prickly Moses Black Panther IBA
This beer is inspired by the mysterious legend of big black cats that roam the Victorian bush. Like a IPA, this India Black Ale is a full bodied beer rich in hop bitterness. A generous addition of North American hops creates a strong citrus aroma. Caramelised black malt imparts a subtle burnt flavour to this rare beer. 6.2% ABV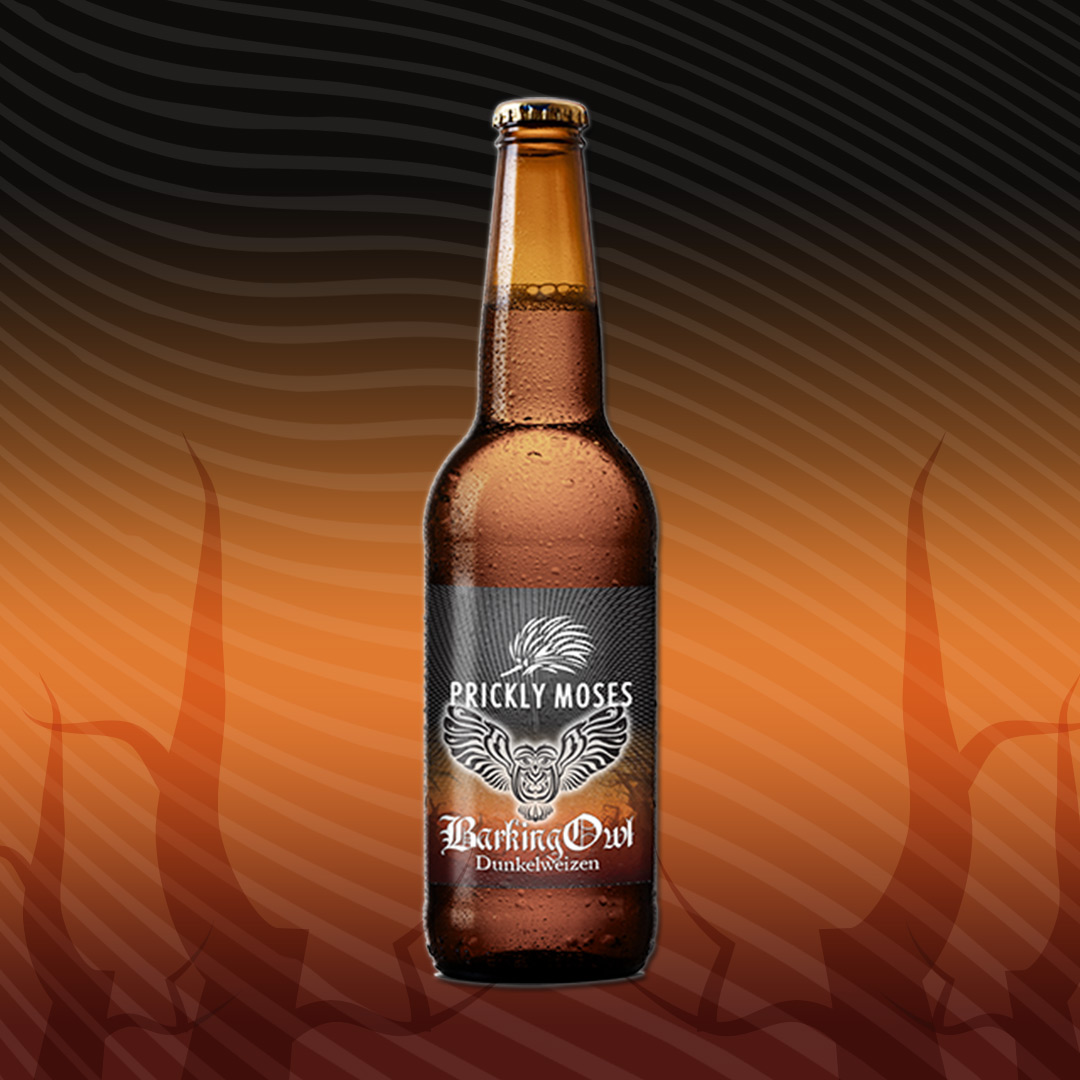 Prickly Moses Barking Owl Dunkelweizen
Inspired by an endangered species of native owl, the beer is brewed in the style of a traditional German dark wheat beer. It displays typical flavours and aromas, with hints of caramelised banana, cloves and rich malt. 5.4% ABV
Prickly Moses Blueberry Hefeweizen
This beer has all the attributes of a typical German Hefeweizen with clove and fruit characteristics evident. The addition of blueberries gives this beer a fresh blueberry flavour and aroma with a dry and slightly tart finish. 4.5% ABV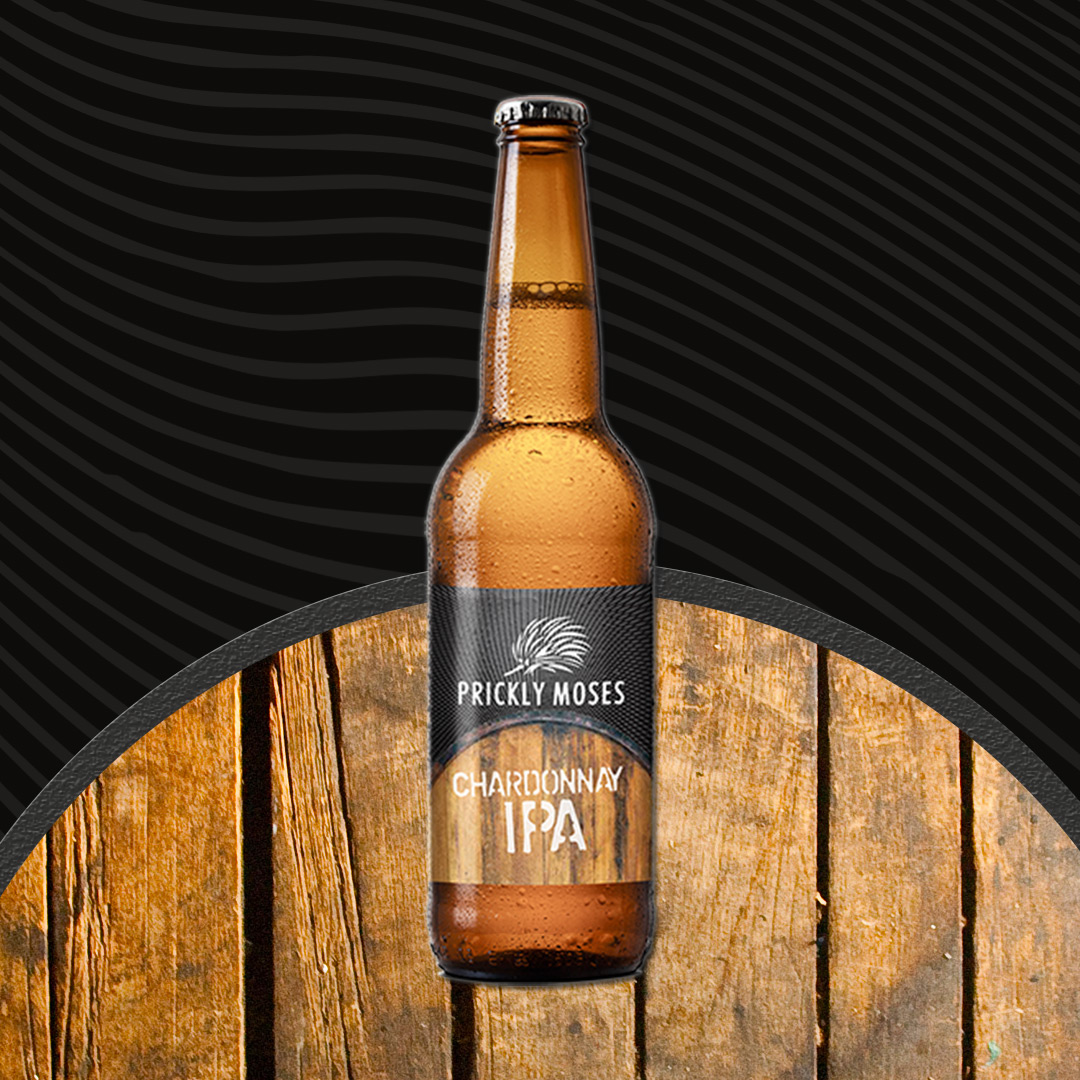 Prickly Moses Chardonnay IPA
An American style India Pale Ale blended with a Chardonnay chosen by winemaker Scott McWilliam for its tropical fruit characteristics, which blends perfectly with the chosen hops and lengthens the palate. 6.0% ABV
Prickly Moses Harvest Ale
Brewed with fresh Ella hops picked from the Rostrevor hop fields in the Victorian Alpine region from this year's hop harvest. This beer displays fresh green hop characteristics with fruity notes, in particular pineapple flavours and aromas which are balanced nicely with a subtle malty backbone. 6.0% ABV
Prickly Moses Otway Ginger Beer
With strong notes of ginger, this naturally fermented Australian sweet Ginger Beer is naturally refreshing with ice at anytime. 4.5% ABV
Prickly Moses Saboteur Double IIPA
This double IPA is packed full of hops. A medium bodied malt backbone with warmth on the palate from the high alcohol content. American hop flavours are prominent in this beer that is not for the faint hearted. 10.4% ABV
Prickly Moses Tailpipe Brown Ale
This big ass brown ale, like a classic 1950's American automobile is bold, brash and great to look at yet totally inappropriate for modern times. This beer is fully loaded with German Pilsner Malt and a selection of roasted malts. Aggressively hopped, this beer is not your daily drive – it's a beer to take out for a spin when you want to show off to your mates. 7.1% ABV
Prickly Moses 24/7 Mid Strength
The perfect beer for any occasion. Brewed to be enjoyed 24/7. 3.4% ABV
Prickly Moses Farmhouse Ale
This Golden Ale is an unfiltered, rich complex malty ale with an outstanding bouquet. A distinctive yeasty note with a slightly spicy aroma and a warming slight alcoholic finish. Very smooth with a silky character. A unique styled beer inspired from the French Belgium farmhouse styled beers. 6.3% ABV
Forbidden Fruit Original Cider
This light, bright, refreshing semi-sweet apple cider is easy drinking with a drier finish on the palate.  Floral characteristics result from the use of wine yeast in the fermentation, with the ferment process being cut off early to retain residual sugars. 4.6% ABV
Forbidden Fruit Apple Berry Cider
Our refreshing semi-sweet apple based berry cider is easy drinking with a sweet berry nose and tart finish, due to the addition of blueberries, making it the drink of choice this season. Brewed with pure Otway rainwater. 4.6% ABV
Forbidden Fruit Organic Cider
A traditional French Normandy style, this dry cider is made from a unique selection of certified organic apple varieties grown in the Gellibrand River region. Preservative, chemical and pesticide free. Brewed with pure Otway rainwater. Seasonal availability. 6.9% ABV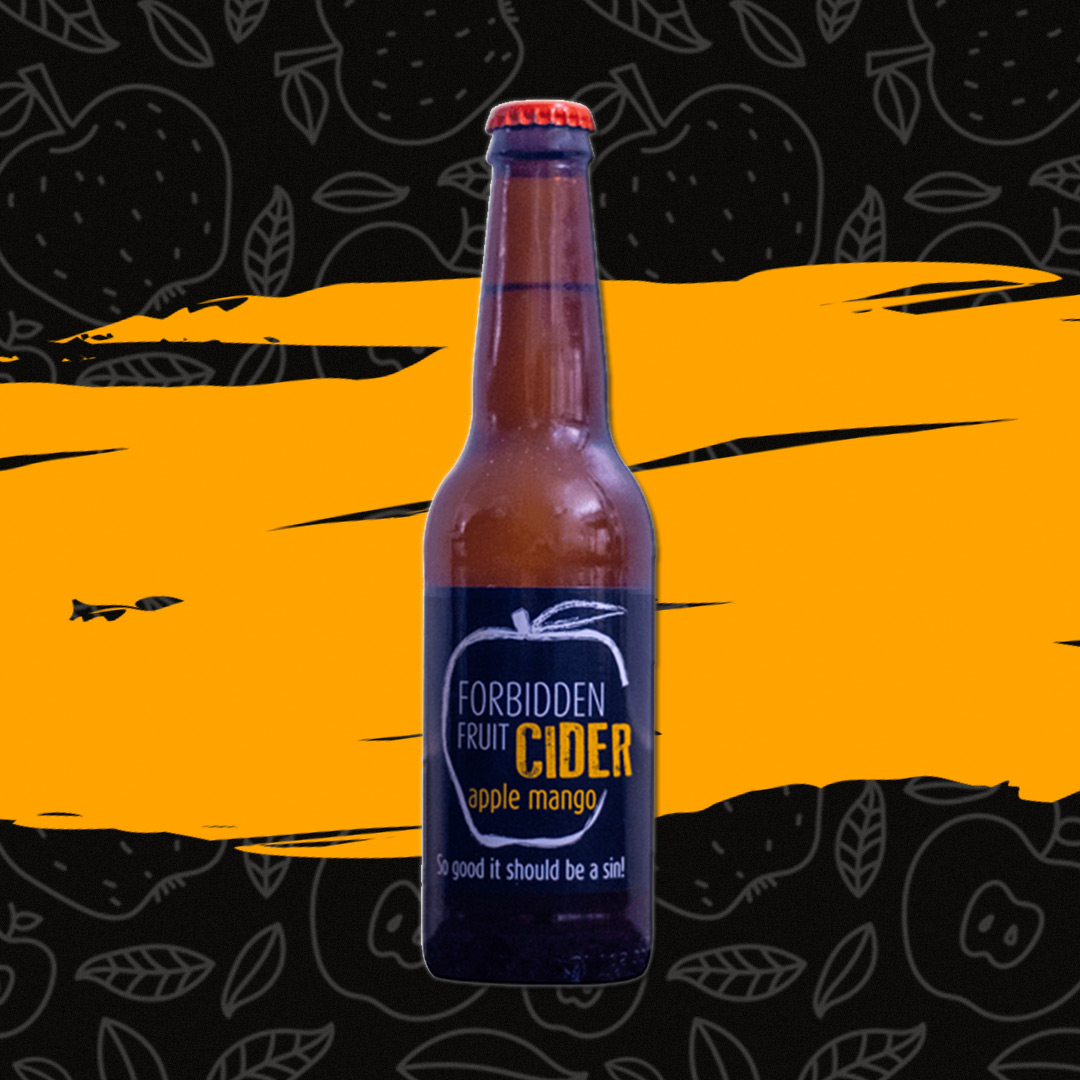 Forbidden Fruit Apple Mango Cider
Our refreshing semi-sweet apple based mango cider is easy drinking, with a fresh, ripe mango aroma and a well-balanced finish. 4.6% ABV